My work is mostly fueled by my intuition and I work mainly in oil, copper printmaking or ceramics.
Konst.se is a platform created for all artists and art lovers. Their main task is to give all artists the possibility of creating an online gallery where they can present themselves, share their art and come in contact with other artists and potential buyers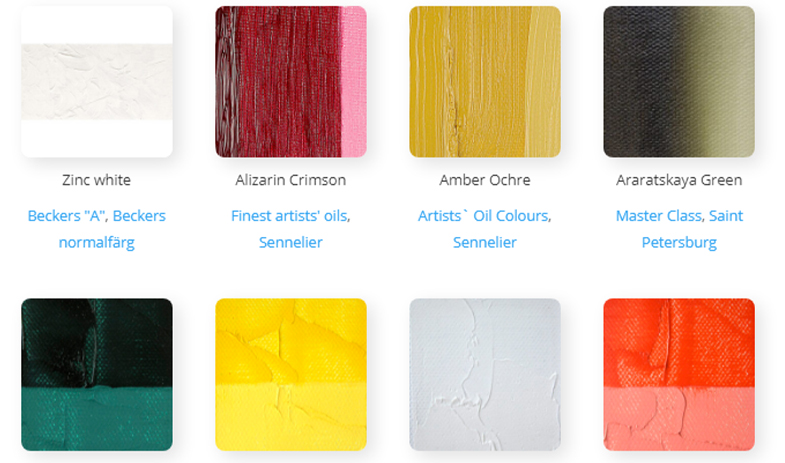 I collect oil colors, mainly single pigment, to keep track of them all I have built a index.